Purchasing A Home After A Short Sale
I asked Blake Eagal of Summit Funding to answer some questions regarding buying a home after a short sale. This is valuable information and hope it helps.
How can you begin the process to purchase a home after a short sale?
Reach out to an experienced lender to review short sale dates and loan program eligibility.
What's the first step?
Verify the exact short sale date based on public records. Each loan program has a different waiting period after a short sale. Depending on the programs you are eligible for, your waiting period could be shorter or longer than the typical 3 years.
Are you ready?
This can be answered a lot of ways. We typically look at if the waiting periods have been met, if the credit scores are sufficient and if the borrowers current budget supports purchasing a home (i.e. are they paying rent or saving a significant amount of money each month which would indicate that they have the capacity to pay a house payment)
How's your credit?
We only need a 580 credit score, even after short sale, however credit will be scrutinized more closely for buyers who have had a major derogatory credit event, like a short sale, foreclosure or bankruptcy. I would recommend working to get credit scores to at least 620, and up to 640 for borrowers who need down payment assistance.
What needs to be done to clean up your credit?
Every credit report is different and there is a lot of misleading information out there. Typically borrowers either need to clean up, rebuild or a little of both. Cleaning up would entail bringing accounts current, settling judgements and paying down balances. Rebuilding typically involves opening accounts for borrowers who lack open accounts. Sometimes we need to do both. Credit is highly individualized and while there are some overriding themes, the best credit plan is going to be specific to the buyer. Also, it is important to note, that something that may create the maximum score improvement over a 12 month period, may actually be a negative in the short term (this could be opening a new account or settling a collection)
What else do you need to know?
There is a lot of information out there and it can be difficult for buyers to determine what specifically applies to them, which is why they should meet face to face with an experienced loan officer. There is no cost for the consultation and if someone is serious about buying a home, it will be the best investment of 60 minutes they can make.
See the matrix below which is a really handy reference for wait times after derogatory credit events.

Should you have more questions, please feel free to call Blake or myself as we'd love to support your real estate needs.
I'd like to thank Blake Eagal of Summit Funding for helping with this blog.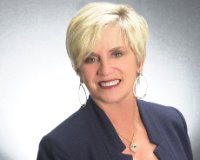 Author:
Julie Cosgrove BRE #00828743
Phone:
209-298-0252
Dated:
April 10th 2015
Views:
330
About Julie: Julie was born and raised in Stockton CA, she married her high school sweetheart George and has 2 bo...