5 Warning Signs Your Parent Needs Help At Home
There comes a time where you start to notice your parents start to decline. Maybe you've seen your dad spending less time outside. Or your mom seems to always forget if she's taken her medicine. Perhaps there are bruises on your aging parent's arms. When you try to talk to them about it, they say "I'm fine. There's nothing to worry about. I don't need help." It can be agonizing for family members to watch a senior loved one struggle with daily activities they used to find easy, and the situation becomes even more challenging when a parent is unwilling to discuss his or her difficulties.
Admitting they need help would mean they can't take care of themselves anymore, and no one wants to lose their independence. "Denial is the unrealistic hope that a problem is not really happening and will go away by itself. Admitting they need help and accepting assistance is not easy for people as they age. It represents a loss of independence. Denial plays a major role – and signs get ignored," says Paul Hogan, Founder and Chairman of Home Instead Senior Care.
The signs that an aging parent might need help with daily living tasks does not necessarily mean that your loved one has to go to assisted living or a nursing home, but they may need some extra help around their home. But how do you know if your elderly parent needs home care?
Here are a few things to look out for:
· Missing important appointments
· Difficulty with walking, balance and mobility
· Infrequent showering and bathing
· Dirty house, extreme clutter and dirty laundry piling up
· Late payment notices, bounced checks and calls from bill collectors
Once you know that there is a problem, how do you know if home care is right for your parent?

This is a 1 in 4 part series on Senior Home Care. Look for the next segment next week!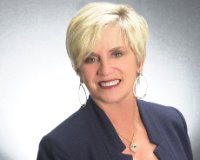 Author:
Julie Cosgrove BRE #00828743
Phone:
209-298-0252
Dated:
October 22nd 2015
Views:
436
About Julie: Julie was born and raised in Stockton CA, she married her high school sweetheart George and has 2 bo...