Buying Your First Home
I work with buyers and have the privilege of helping a few couples purchase their first home. As a real estate professional, it's really important to prepare your clients of the process in purchasing a home. These are just a few steps to prepare you to ensure an easy and smooth experience buying your first home.
1. SAVE, SAVE, SAVE.... What is the price of a home you want to purchase? That's the first question. From that starting point, you want to save your money for a down payment and other expenses during the home buying process. There are first time buyer loans, VA loans, FHA and others with minimum down, there are conventional loans which require a specific percentage of the loan for a down payment. Which ever route you choose to go, the first thing to do is, save your money.
2. Talk to a lender. We have lenders we recommend, if you need to find one, please feel free to contact me. Having a lender is a very important step in the home buying process. Your lender will look into your credit to find your credit score, talk over the details of what you qualify for and to look at different loans to see what is best for you. You also have the option to interview lenders, if you don't feel comfortable with the lender, ask for referrals and find one who meets your needs. The same goes for a realtor, ask for referrals and talk to several until you find the perfect fit for you.
3. Know there are going to be cost involved with purchasing a home, not just a down payment, but also other costs for, appraisals, pest inspections, roof inspections, home inspections, pool inspection, etc. There are a lot of fee's included, which your lender and realtor will go over with you, so again, save before and during the buying process.
4. Be realistic and know exactly how much you feel comfortable with as a house payment. I had clients who the lender said they qualified for "X" amount of dollars, but they didn't want their payments to be more than a certain amount. So know your numbers.
5. It's easy to fall in love with a home that has been updated, however, most homes in certain price ranges are not updated. Understand, this may not be your forever home, so imagine the house in a few years. You can update it along the way. My husband and I bought a house and I knew going in, we'd have to update it. Making it your own, is the fun part of home ownership.
These are just a few things to consider when buying your first home. I hope they helped and happy house hunting!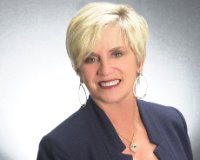 Author:
Julie Cosgrove BRE #00828743
Phone:
209-298-0252
Dated:
May 8th 2015
Views:
349
About Julie: Julie was born and raised in Stockton CA, she married her high school sweetheart George and has 2 bo...