How To Choose The Right Independent Living Community
So you are at a point in your life where the home you raised your children in has become harder and harder for you to maintain and it no longer brings you the joy it once did when it was filled with laughter, family and many friends. More than that you no longer have the desire to weed the flowerbeds, lug the vacuum upstairs, have the dinner parties that you once used to have. Most of all your old neighbors have moved on and the new ones don't even know who you are or that you were one of the first owners in that neighborhood.
But you keep saying to yourself that memories of this place stretch your entire adult life. Your kids took their first steps in the living room. You took their high school graduation pictures in the front yard. Your grand kids love playing in the oak-shaded back yard.
To make a decision to move into something more manageable is not easy at first. It is a lot of mental anguish but you know in your heart that a new life in something smaller could be a big weight lifted off your shoulders. It is a very freeing experience.
Knowing that the first step is making the decision to move, the 2nd step is equally as important because it could affect the rest of your life. I will try to help you make the selecting process to move to an independent living community a little clearer and a guide to help you in that process.
First of all, what is an Independent Living Community?
Simply put, it's a community for active, healthy seniors who are able to live on their own. You can live in a home, townhouse, condo, and even a mobile home or motor home. You can own or rent or live as part of a cooperative. Think of it like living in your old neighborhood except these communities have age restrictions—usually over 55—and many offer amenities like clubhouses, gyms, yard maintenance, housekeeping and security.
Independent living communities also typically offer transportation, laundry service, group meals, and social and cultural activities.
Is Independent Living Right for Me?
You can't read the future, but you're healthy right now. You'd like to be around your peers. You value security. You like your independence but don't want to bother with some tasks like yard work and housekeeping. This is a start. Let's look at some other things to consider when selecting an independent living community.
How to Select the Right Community?
What are some things you just won't compromise on? E.g. size of home, location of community, distance to family, etc. Make a list.
Watch for Part 2 of How to Choose the right Independent Living Community
If you are ready to get started and want more information on how I can help you. Feel free to contact me at julie1SimpleSolution@gmail.com or (209) 298-0252.
Julie Cosgrove
Senior Certified Real Estate Specialist (SRES), Member of National Association of Senior Move Managers (NASMM)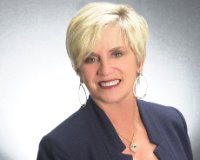 Author:
Julie Cosgrove BRE #00828743
Phone:
209-298-0252
Dated:
April 7th 2016
Views:
277
About Julie: Julie was born and raised in Stockton CA, she married her high school sweetheart George and has 2 bo...