Is Moving The Best Choice For An Aging Senior
Moving your aging parent may be one of the most difficult decisions you may have to make in a life time. What do you do with your 88 year old parent who may not be able to live on his or her own and needs assistance? You know that is a discussion you need to have with your parent, yet like many adult children who were thinking of moving elderly parents dread the three words "assisted living facility" it seems so foreign, cold and impossible to utter. Epically when the senior parent unrealistically believes they can take care of themselves for the rest of their lives.
Remember you are in this this alone. Barry Jacobs, PsyD, a psychologist who has counseled many people in the situation of moving elderly parents, knows how difficult it can be when a parent in need of aging parent care refuses to leave his or her home. While he's quick to say there are no magic strategies or tricks for persuading an elder to move, he suggests that adult children ask their parent to "indulge" them by visiting an assisted living facility. He says "What I tell adult children is that, unfortunately, sometimes things have to get worse to get better,". Don't wait for that to happen. You can start planning by having short conversations with your adult parent now. Let them know your concern for them. Here are some of the questions you will need to start thinking about:


Should I move them into a Senior Facility or have them age in place?

Can we afford to move them into a Senior Facility?

If we do move them what will we do with all their life long possessions?

What will happen to their home they currently have?

Can I do this on my own or will I need assistance?

How long will this process take?

How will I receive emotional support?

Could I use the assistance of a Senior Move Management Company?

Where can I find a qualified Real Estate Agent?

Do I need a power of attorney?
Call today to talk to one of our Senior Real Estate Specialist. We have answers for you and can help ease the pressure you may be feeling. It is our goal to help you make the best decisions for you and your family. If we can't help you in your area, we will help you find a Senior Real Estate Specialist located near you. Our services can provide you with information of what it means to "age in place" or help you find the best senior facility to move an aging senior. Whatever your need call today for a FREE consolation. Call 888 436-1286.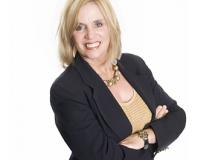 Author:
Julie Cosgrove BRE #00828743
Phone:
209-298-0252
Dated:
March 11th 2015
Views:
714
About Julie: Julie was born and raised in Stockton CA, she married her high school sweetheart George and has 2 bo...