Part 2 Of How To Choose The Right Independent Living Community
Now that you have decided an independent living community is right for you, here are some things to consider when you visit different communities:
The People
You should get an understanding for the people who live there and what they are like. Talk to the residents and staff and see if they are friendly. Do the residents seem truly independent and do you share some of their same hobbies and interests? You want to know if these potential neighbors are people you will want over for dinner!
The Place
Decide if you prefer a small, quiet community or a large, bustling one. There are some communities in large apartment-like buildings and some in quaint gated communities. If you've only ever lived in a house, will an apartment on the 10th floor make you feel confined? Make sure to take note of the space residents have in their unit. Notice if there is adequate room for guests, storage, stairs, ramps, etc. Also, is it pet friendly? What are the restrictions, if any, for little things like displaying the American flag on holidays? Parking a motor home in the drive way?
The Location
Prioritize what is important to near you. Are you close to friends and family? Do you feel safe in the neighborhood? How far are your doctors and/or hospital? If you like to go out on the town or enjoy nature, where are the nearest shopping centers, restaurants, parks, or theater? Are you within walking distance to any grocery stores or pharmacies? Is there a gym in the community or one close by?
The Things to Do
Since you will be spending a majority of your time in this community, make sure there are plenty of activities or people who want to do activities! Is there a recreational center? A common area? Is there a reading group? Are there clubs or leagues to join? A golf group? Are there residents who like to ride bikes? Go to the beach? Travel? Bird watch?
The Costs
Check to see if costs are in line with the market prices of similar housing in that region. Sometimes there can be shared costs like common utilities, taxes, and community services, while other services like housekeeping are usually additional.
Low income seniors can find subsidized programs through the U.S. Department of Housing and Urban Development.
Here are some costs to consider when researching independent living communities. Ask if they're included:
Waiting list deposit

Move-in fee

Initial assessment fee

Housekeeping

Laundry

Meals

Cable TV

Utilities

Private phone

Transportation

Internet access

Parking

Field trips

Wellness program
Additional questions to ask:
Is there a pet deposit?

What are the billing and payment options?

What is the policy for fee increases?

Is personal property insurance required?
Moving can be a daunting experience, but my team and I can help you through this process. We walk you through every step of the process from helping you pick a community to packing your stuff to moving you in! If needed, we even will help sell your home! We know that any transition can be difficult, but we are here for you!
IMPORTANT: If you live an area we don't serve, we will help you find a company that does just what we do. Also, if you need to SELL your home, we will find you a "Senior Certified Real Estate Specialist" to help in that area as well. You don't want to work with just any agent, make sure they know how to deal with your specific needs. It is nice to know that you are working with an agent who is adverse in the needs of our senior community. We will do the interviewing for you should you need service outside of our area.
Feel free to contact me at julie1simplesolution@gmail.com or (888) 436-1286 to find out how I can help you!
Julie Cosgrove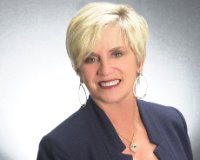 Author:
Julie Cosgrove BRE #00828743
Phone:
209-298-0252
Dated:
April 19th 2016
Views:
601
About Julie: Julie was born and raised in Stockton CA, she married her high school sweetheart George and has 2 bo...