Staging Your Home For Sale
I remember when I was searching for a home, I could look past all the junk and see the "potential" in a home. I think this was due to my Father remodeling our home every few years. He had a vision of tearing down a wall before open floor plans were popular. He created a counter where my brother and I sat every morning for breakfast. Then the next thing he worked o)n was tearing down the garage wall and making a huge family room. The next project was hanging a bed from the ceiling and bolting it on the wall and creating a cool room for my brother. We also helped with creating a pattern of bricks on the floor for the family room. My brother and I were given the task as my Dad said, make a pattern which will work on this floor. We were only 9 and 10 and came up with a perfect pattern. I say this because I now have vision due to my fathers projects. He also built and designed a cabin on the Delta where all of us had to help build.
Today, I have found some buyers, do not have vision. That's not a bad thing at all as they may not have had someone in their life like my Dad. Now, with that said, staging a home is really key to help to selling a home. Staging a home is something you can do yourself or hire a professional. Some agents have a gift for staging and also have their Professional Real Estate Staging Certification. However you choose who stages your home, it can make a huge difference in the sale of your home.
When walking in a home that has been staged, there is a different feel. It's like walking into those perfect model homes that we always take pictures of to make our own homes look similar (well I do). Little changes, like paint, art work, accessories and furniture placement allow for buyers to notice the strengths of a home versus the weaknesses.
Areas to consider: Your entry, is it drab or is it welcoming? A fresh coat of glossy paint in a fun color can brighten up the front door. Add seasonal plants and a new welcome home mat. Brighten up your address numbers, clean up the mail box, if you have one of those on your property.
Clear up the clutter! It may seem like a huge job, but go through one room at a time. If you've not used it in three months, box it up, six months toss it and if you do bring something in, let go of something. (I do this when I buy new clothes. I toss as many as I buy. If I haven't worn it in six months and something new comes in, it's tossed). Having emotional connections with things is fine, just remember, we are selling your home and you have to make a choice as to whether it will help or hinder the sale. Think less is more when working on decluttering your home. Two pieces of furniture per wall is really all you need, a bed and a nightstand is a good rule of thumb. This is prime real estate and with it being cluttered, it will distract potential buyers.
Float your furniture. Don't let it sit against a wall. Use a figure 8 concept or the letter H in the middle with clear walkways. This will open up the sitting area and make it more appealing to the eye. You can also use area rugs to enhance the seating arrangement. Mix things up. If you have a chair in the front room, move it to the bedroom with an ottoman for a cozy place to read. move art around as I'm sure there are other areas in your home where your art would look good.
If you have a "junk room", re-purpose it, change it into a meditation room by throwing a mat down and pillows. Add a chair and side table for a cozy reading area. Take all the clutter in the room and either toss it or move to a storage facility.
Window coverings are another issue, either remove them if they are heavy and replace with a soft gauzy type of curtain, have a light and airy feel for your curtains. Roman Shades are good for hiding the neighbors view of the bath tub. Be creative and remember to let the sun shine in.
These are just a few things you can do for staging your home, there are many other ideas which you can google. Remember, look at your house as a buyer would and have fun creating that perfect home for that perfect buyer! Staging a home can make a big difference in selling your home as well as increase your net value and we like that!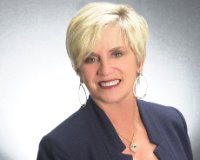 Author:
Julie Cosgrove BRE #00828743
Phone:
209-298-0252
Dated:
May 2nd 2015
Views:
398
About Julie: Julie was born and raised in Stockton CA, she married her high school sweetheart George and has 2 bo...