Will Interest Rates Rise In The Near Future
If you have been putting off buying a home or even planning to scale up in your home, NOW may be the best time to do it. If interest rates do rise as expected then what you can qualify for today may not be what you will qualify for in the future. This increase could not only effect interest rates but it will also effect home prices. Take time to read the article from Chair Janet Yellen.
Federal Reserve Chair Janet Yellen confirmed in speech held today at the Providence Chamber of Commerce in Providence, Rhode Island, that interest rates will likely increase later this year due to the gradual improvement in the economy.
In her speech, Yellen discusses the condition of the improving, but still wavering, economy and says that if the it improves as expected, she believes it will be a good time for the Fed to raise the Federal Funds Rate this year, which in turn, would affect mortgage interest rates.
"For this reason, if the economy continues to improve as I expect, I think it will be appropriate at some point this year to take the initial step to raise the federal funds rate target and begin the process of normalizing monetary policy," Yellen said. "To support taking this step, however, I will need to see continued improvement in labor market conditions, and I will need to be reasonably confident that inflation will move back to 2% over the medium term."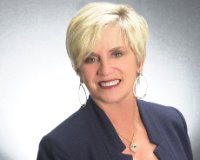 Author:
Julie Cosgrove BRE #00828743
Phone:
209-298-0252
Dated:
June 1st 2015
Views:
344
About Julie: Julie was born and raised in Stockton CA, she married her high school sweetheart George and has 2 bo...